Gun Battery Benerville
On top of the Canisy mountain, with perfect views over the Bay of Seine, the Germans started building a gun battery in 1942. The battery was equipped with six captured French 155 mm. guns. Because of the battery's strategic location, the Allies began in 1943 to bomb the area intensely. Bombing continued and by D-day, 6th June 1944, only four of the guns were functioning and only three of those were installed in casemates. The battery quickly came under heavy fire from British battleships, HMS Ramillies, HMS Warspite and the Monitor HMS Roberts. These vessels had an advantage because the range of their guns was 30 km. against the battery's only 20 km. After a few hours, the guns were put out of action one by one and the duel ended. In late August the Germans abandoned left the battery.
Today, there is a museum nearby.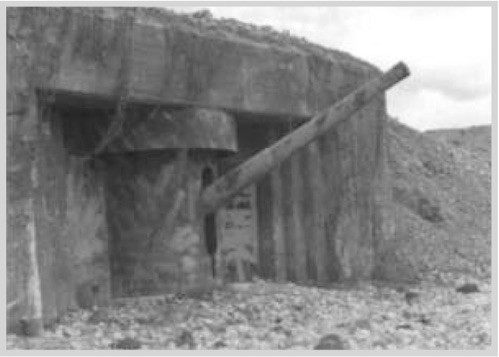 " I have visited this place several times and I think it would be a great tourist attraction if restored properly.
It also has grand historical value. Much to important to leave it like it is now in it's present condition. "
Ronald